The utilization of Unmanned Aerial Vehicles, commonly known as UAVs or Drones, in the realm of aerial photography stands unrivaled when compared to any other aircraft. These UAVs offer a unique vantage point and capture imagery that remains beyond the capabilities of ground-level photography or even larger manned aircraft systems. With their exceptional technology, versatility, and cost-effective operation, UAVs have become a cornerstone of modern aerial imaging.
At South Plains Aerial Imaging, we harness the potential of these aircraft to deliver ultra-high-resolution photography to meet the needs of our clients. Within urban landscapes, residential real estate properties attain a new level of allure through elevated aerial views, setting them apart from competing listings. Meanwhile, businesses gain the advantage of showcasing their fleet's magnitude, undeveloped land earmarked for expansion, potential sites for future growth, and captivating glimpses of recently concluded projects.
In rural expanses, UAVs shine as they meticulously capture the essence of farms, ranches, livestock, valuable equipment assets, intricate irrigation infrastructure, and other specific elements according to the preferences of our valued customers.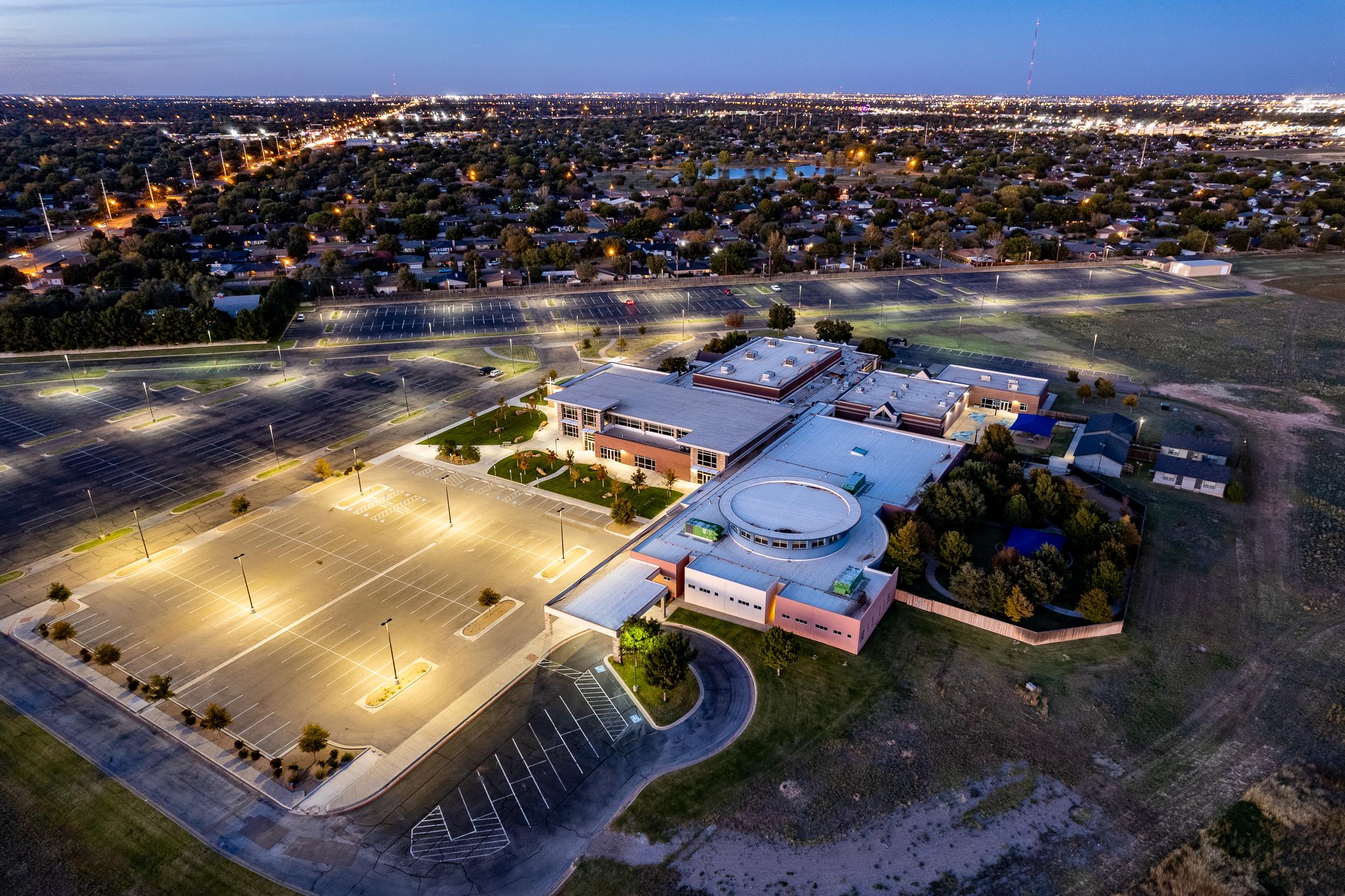 Aerial Cinematography / Marketing
Expanding beyond traditional still photography, aerial cinematography introduces a captivating dimension that enhances any subject matter. Meticulously choreographed aircraft maneuvers, combined with music and carefully crafted special effects, give rise to an aerial narrative that engages the human senses. This narrative helps elicit an emotional response—whether it's the impressive view of an expansive new commercial build, sunlight dancing on golden wheat fields from above, or the beauty of a new residence awaiting its occupants.
In the business realm, this fusion of imagery and emotion propels companies to leave a lasting impression on their customers, resulting in engagement that surpasses ordinary marketing strategies. In the real estate sector, the connection formed between the viewer and the visual story often becomes the deciding factor that guides potential buyers into the realm of mental ownership, where a property listing transforms into a home.
Whatever event has been planned, South Plains Aerial Imaging can bring a beautiful aerial perspective to the occasion.
Examples include:
 Memorials / Processions*
Car shows*
Charitable Events*
Ribbon Cuttings*
*Regulatory restrictions apply, call for details.
Construction site monitoring:
Both residential home builders and commercial construction companies share a common goal: to closely monitor the progress of their job sites and subdivision developments. Addressing this need, South Plains Aerial Imaging offers a forward-looking job site monitoring service that can be tailored to a predetermined or flexible schedule – whether it's weekly, biweekly, or monthly. Through aerial job site monitoring, upper management and personnel within commercial building companies gain a comprehensive perspective. This vantage point proves incredibly valuable for evaluating job site advancement, visualizing the utilization and placement of materials and assets, and facilitating both short and long-term project management.
High-resolution aerial photography and high-definition aerial videography stand as accurate and indispensable resources, contributing effectively to this process. Utilizing these tools, South Plains Aerial Imaging is committed to providing monitoring services that are reliable and essential for making accurate decisions during this process.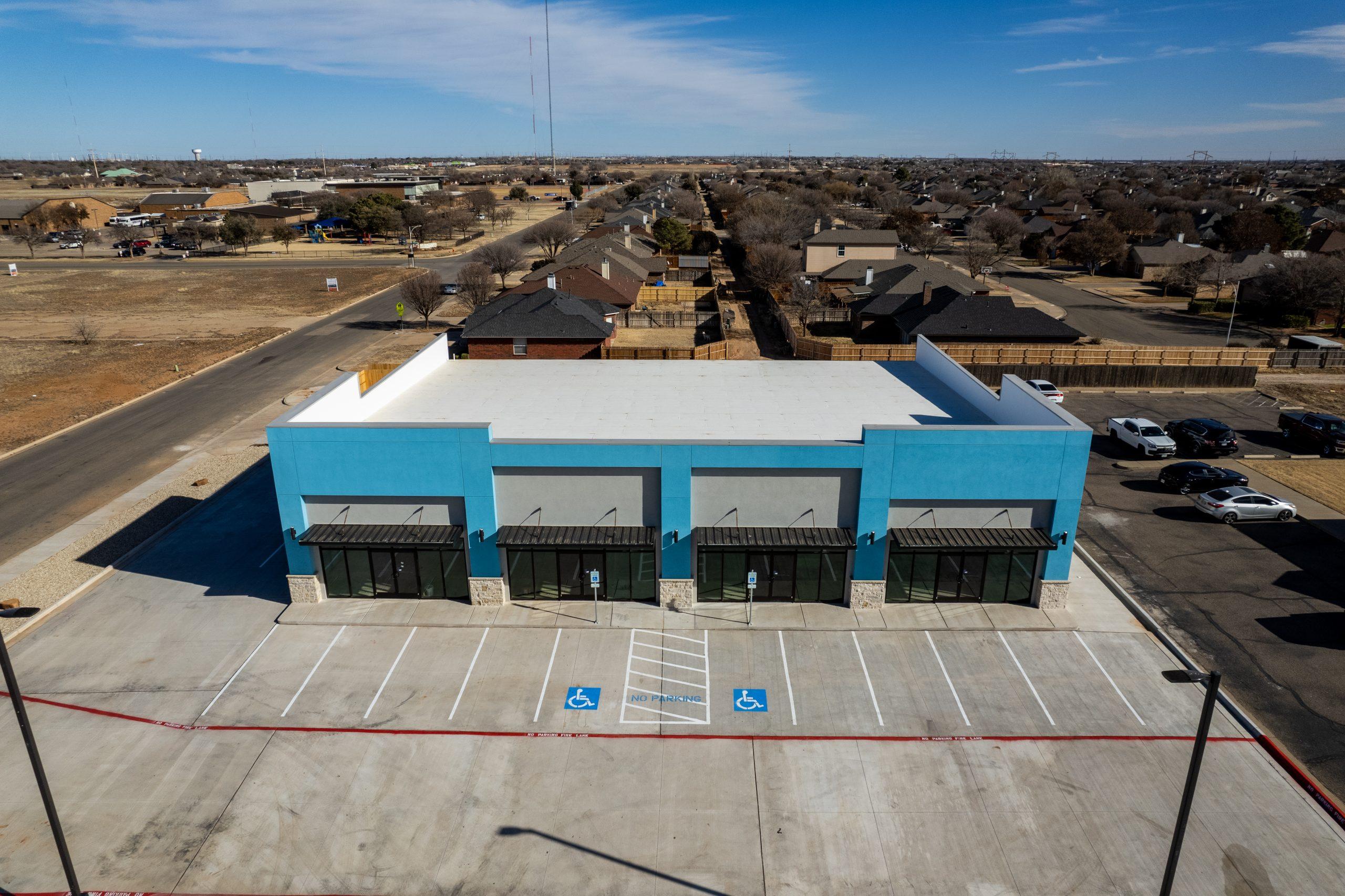 Roof Inspections / Property Damage Assessment:
Enhancing safety and mitigating risk is an essential priority for any company. South Plains Aerial Imaging addresses these concerns for professionals such as home inspectors and insurance adjusters by eliminating the need to ascend ladders to examine new or damaged roofs, or potentially compromised structures. Utilizing Unmanned Aerial Vehicles (UAVs), we achieve precise hovering mere feet above the client's premises, capturing high-resolution images for assessment by staff positioned safely at ground level.
Particularly in cases of extreme temperatures, when traversing roofs can cause harm or present significant risks to workers, aerial inspections offer a safe alternative. This approach ensures inspections proceed without interruption, while effectively eliminating the hazards to personnel.
Following severe weather events, our UAVs can operate at elevated altitudes, providing essential personnel and agencies with a comprehensive perspective of the aftermath and resulting damage.