The use of Unmanned Aerial Vehicles or UAV's in aerial photography is unmatched by any other type of aircraft. UAV's can provide perspectives and images that cannot be duplicated at ground level, or by larger manned aircraft systems. UAV's are technologically advanced, extremely versatile, and low cost to operate. South Plains Aerial Imaging utilize these aircraft to provide ultra high resolution photography for our clients. In urban areas, residential real-estate properties can be showcased with enhanced aerial views, setting it apart from competing listings. Businessess can market the size of their fleet, land under development, sites for future expansion, or images of recently completed projects. In rural areas, the UAV can showcase a farm, ranch, livestock, equipment assets, irrigation infrastructure or other specifics requested by the customer.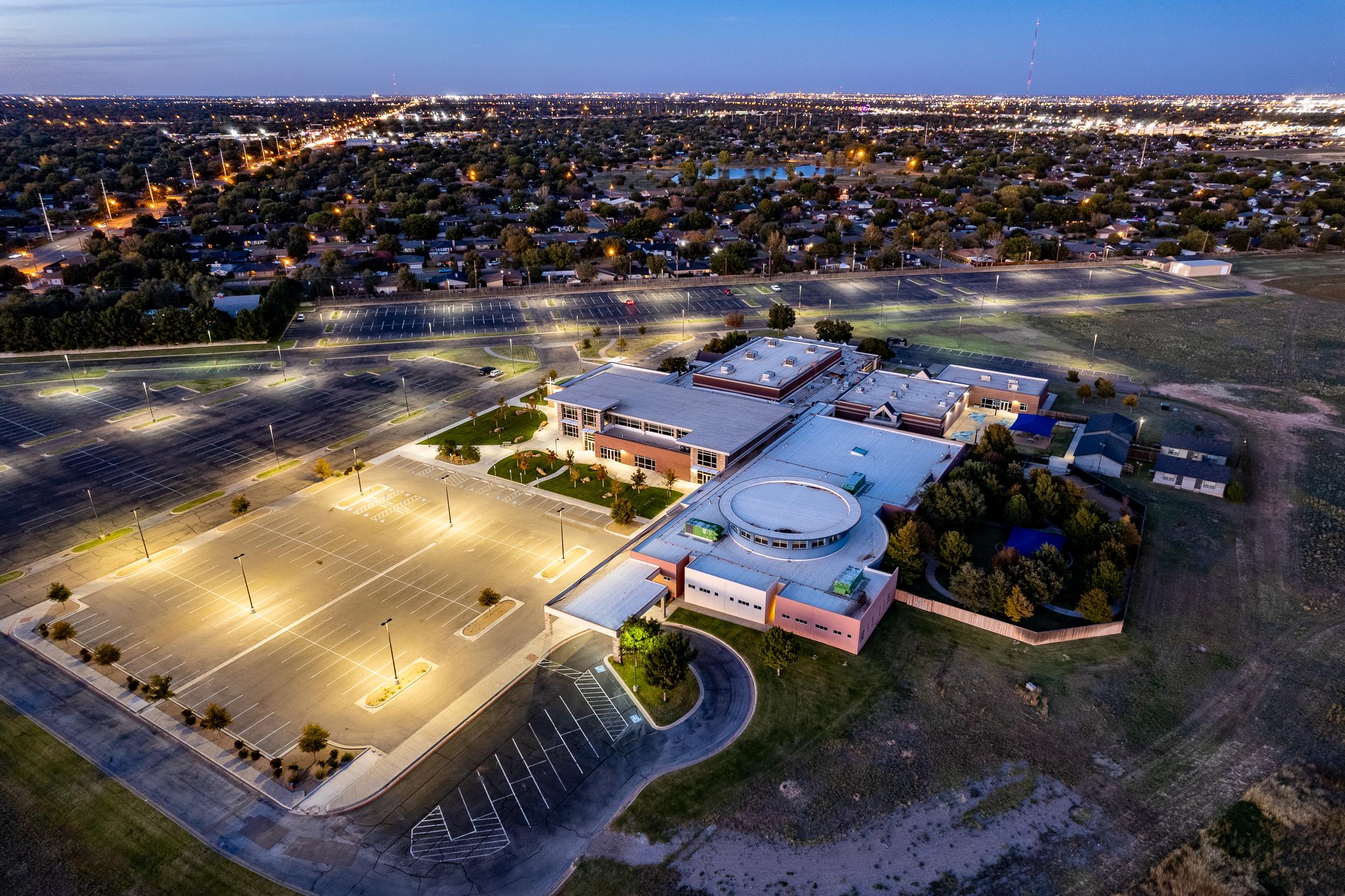 Aerial Cinematography / Videography
An upgrade from photography stills, aerial cinematography brings dramatic enhancement to any subject matter. Carefully planned aircraft movements, combined with music and special effects, tell an aerial story that produces a draw on the human senses. This helps make an emotional connection, whether viewing golden wheat fields from above, or highlighting the beauty of a new home for sale. This connection can often be the deciding factor for buyers taking mental ownership of a home for sale or to effectively market a business to its customers.
Whatever event has been planned, South Plains Aerial Imaging can bring a beautiful aerial perspective to the occasion.
Examples include:
 Memorials / Processions*
Car shows*
Charitable Events*
Ribbon Cuttings*
*Regulatory restrictions apply, call for details.
Construction site monitoring:
Residential home builders, and commercial construction companies alike aim to keep close tabs on the progress of their job-sites, or subdivision developments. South Plains Aerial Imaging offers progressive job site monitoring services, on a predetermined or amendable schedule. Whether weekly, biweekly, or monthly, aerial job site monitoring can give the upper management of commercial builders and personnel the big picture perspective. This can be extremely useful in assessing job site progression, visualizing material use or asset locations, and aiding in short or long term project management solutions. Options for this service include high resolution aerial photography, and high definition aerial videography. South Plains Aerial Imaging understands that emerging projects are dynamic and solutions need to be quick and accurate. Our monitoring services strive to be an accurate and indispensable tool to aid in that process.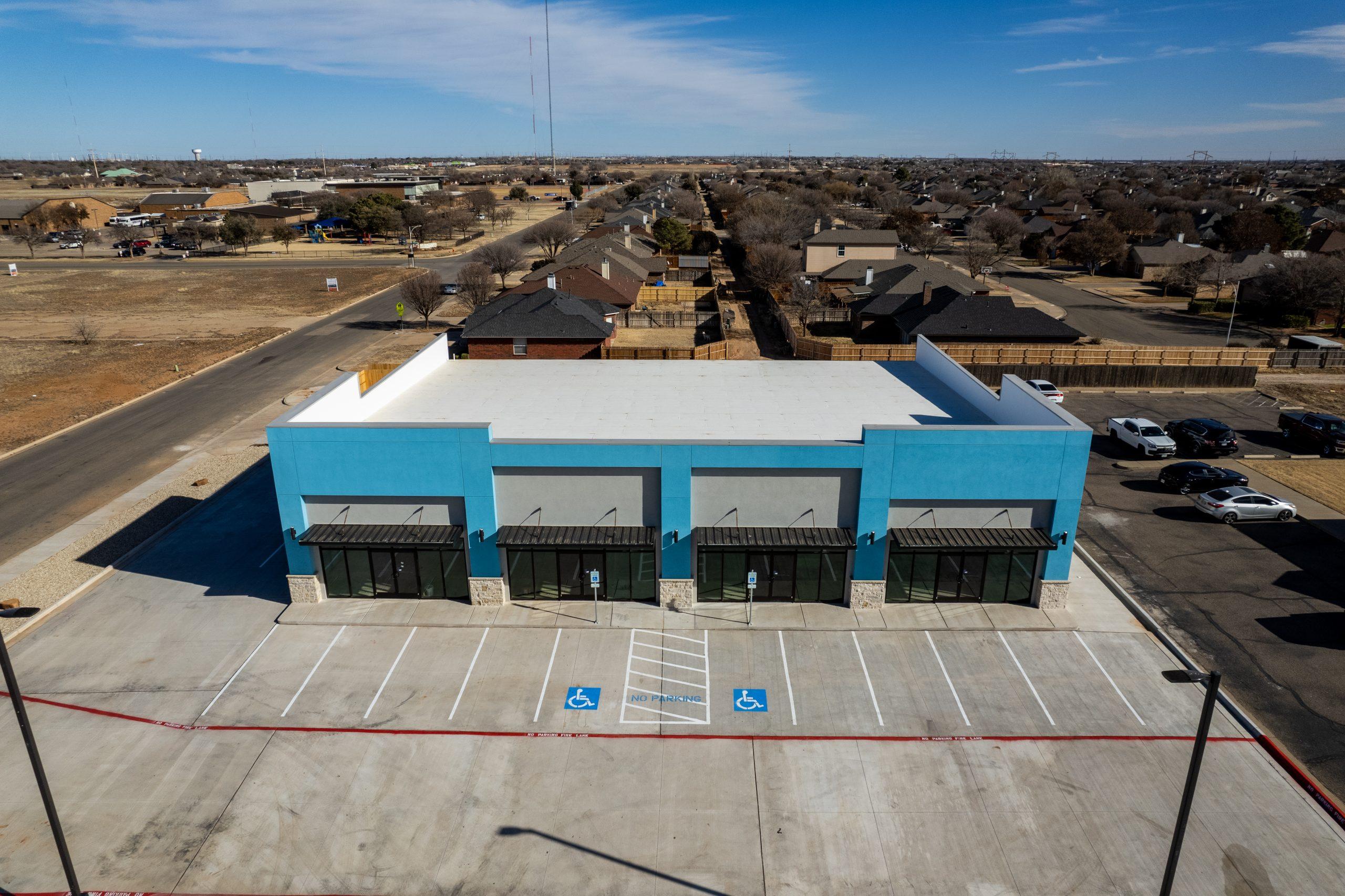 Roof Inspections / Property Damage Assessment:
Reducing risk and increasing safety is an important concern for any company. South Plains Aerial Imaging reduces this risk for home inspectors or insurance adjusters by eliminating the need to ascend a ladder and inspect a high loft, possibly damaged or severly compromised roof. A UAV can precisely hover just feet above the structure, obtaining images in high resolution to be evaluated by personnel located safely at ground level. After a major storm, the UAV can operate at higher altitudes to give required personnel and agencies a more complete view of the impact and damage following an event.